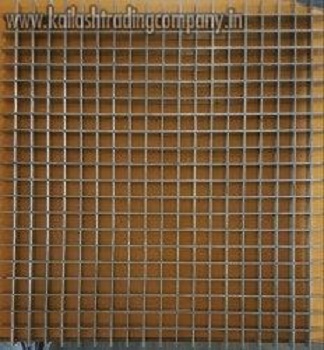 Elders frequently use jaggery to finish their meals. Its sweet, delicious flavour, one might imagine, is what renders it so popular. This organically sweetening food, on the other hand, provides positive health benefits. It is basically a sort of unprocessed sugar that is made mostly from raw, condensed sugarcane juice that is heated until it hardens in moulds from any Jaggery Mould Manufacturer.
Jaggery is much better produced by utilizing moulds from Jaggery Mould Manufacturer in India. It gives it the desired shape and renders it easy to use.
Jaggery blocks made with moulds from a Jaggery Mould Manufacturer, has numerous health benefits, making it an excellent sweetener. It contains no traces of fat, so you can easily incorporate it into your diet without worrying about consuming too much fat. However, because its sugar level is identical to that of white sugar, diabetic people should limit their intake.
To get more nutrient benefits from a sweetener, several health experts recommend using jaggery for sugar. Sugar is primarily in the shape of translucent, white crystals, whereas jaggery can be nicely browned or darker brown in colour after being poured in moulds from a Jaggery Mould Exporter.
Weight Loss -
Many individuals assume that jaggery is fattening due to its high sugar content. On the contrary, because it is rich in many nutrients, it aids digestion. Furthermore, it removes waste from the blood and purifies the blood. The minerals aid in electrolyte balance, which improves metabolism, and potassium promotes water retention, which helps people control their weight more successfully. As a result, ingesting this sweet, nutrient-dense food in controlled amounts on a regular basis can significantly improve weight loss.
Controls Blood Pressure -
The potassium and sodium within jaggery are important to maintain the body's acid balances in check. As a result, appropriate blood pressure readings are maintained. So, if someone has high or low blood pressure, incorporating it into their diet would be really beneficial.
Great Energy Source -
Unlike sugar, which provides a short burst of energy, jaggery provides consistent energy which thus lasts considerably longer. This is due to the fact that it is unprocessed, which means that blood sugar levels are not quickly altered and instead increase slowly. This, in consequence, can aid in the prevention of weariness.
Prevents Anemia -
To avoid anaemia, enough levels of RBCs, as well as iron and folate, must be preserved in the system. Jaggery is high in iron and folate, making it an excellent approach to avoid anaemia. Adolescents and expectant mothers are frequently advised to consume it by doctors.
Purifies The Body -
Because jaggery is one of the greatest natural detoxifying agents for the system, it is widely consumed after meals. Consuming this foodstuff can assist in the effective removal of all types of undesirable materials from the intestines, stomachs, food pipe, lungs, and respiratory system.
This brownish natural sweetener is commonly obtained throughout India. However, be certain that the jaggery you buy is 100% organic. Make it a regular component of your meals, and you'll see the advantages on your own. It is best if you prepare jaggery blocks using moulds from Jaggery Mould Supplier. This renders ease of use and storage as well.