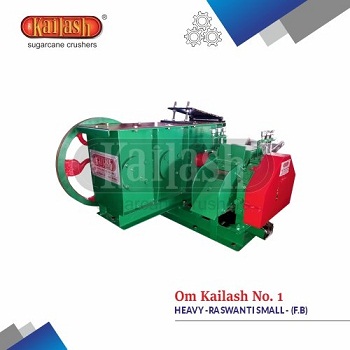 Sugarcane juice is the essential extracts of sugarcane. It is a widely liked beverage all over the world. Earlier sugarcane juice was extracted manually or with the help of bullocks. With newer technology in place, the juice extraction process is automated and hygienic—sugarcane machine employed for juice extraction for commercial purpose both in small scale and large industries. Since extracting juice is the first step to manufacture a wide variety of products from sugarcane, different types of machines are available in the market today for extraction of sugarcane juice. Sugarcane machine is available in India in varied configurations.

How does Sugarcane Machine Construction take place?

Sugarcane Juice Machine Manufacturer takes care of every specification to make this equipment highly handy and affordable. The crushing roller in these machines is manufactured from food-grade stainless steel material. And these rollers are supplied with the knurled surface to extract the maximum of the juice content from any size of sugarcane stalks.

With the advent of advanced technology, the sugarcane machine has become safer to use. There is a stainless steel enclosure all around the device. If you buy Automatic sugarcane machines from the suppliers, you will be provided with an electrical push-button featuring both forward & reverse function. There is also a reset button for any emergency to come. All parts of the machines that come in contact with juice are of food-grade stainless steel material. Sugarcane Juice Machine Supplier provide these machines in both standard and customized design and construction.

Varied types of sugarcane machines are available in the market. All leading Sugarcane Juice Machine Manufacturer supply these types starting from the manual, automatic operated configuration, based on usage whether commercial or small scale, based on several rollers.

Manual machine

Available with two or three rollers, this type of sugarcane, juice extracting machine works on human effort, manually functioning. There are heavy-duty bearings to support effortless crushing and extracting juice.

Automatic machine

As the name suggests, it operates on electric or power motor. There is an engine inside joint with rollers coupled through the belt. The engine runs on petrol or diesel with 2-5 rollers for effective crushing. The automatic efforts make the process faster. This category of the machine is extensively suitable for outdoor usages.

Based on the roller machine
Two roller machines- it is a part of manual sugarcane juice extracting machine.

Three roller machines- these employ different gear arrangements for speed control.

Four roller machine- these machines provide most of the juice in a single pass.

Five roller machine- these machines are highly efficient and come with a longer lifespan.

Sugarcane machine with chilling unit

Some renowned Sugarcane Juice Machine Manufacturers are offering this type of devices in the market. These work the best by chilling the juice as soon as it is extracted from the rollers.

Qualities of top sugarcane machine suppliers:

They are providing a wide range of sugarcane juice extracting machines with
Fair price deals

Prompt delivery

Safe and secure packaging

Doorstep delivery

Bulk supply

Ethical business practices

Secure payments options