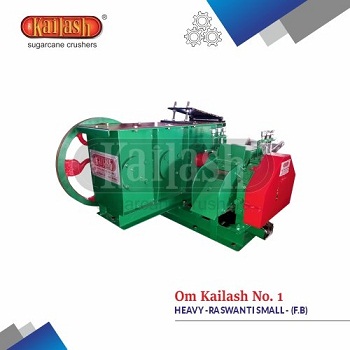 The liquid juice extracted from sugarcane by pressing it is called sugarcane juice. This juice is consumed as a type of beverage in different places all over the world. The juice from sugarcane is obtained in a mill by crushing peeled sugarcane. Sugarcane juice is a very common drink found from street vendors all over India. This drink is very refreshing and therefore a popular during the summer months, which provides relief from the heat.

Sugarcane juice machines are therefore one of the very common machinery used as both home appliances and in industrial purposes as well.

Health Benefits

Sugarcane juice provides help and benefits to a large number of problems. This juice is enriched with antioxidants, that helps in boosting immunity and fighting infection. Sugarcane juice contains calcium, magnesium, iron and various other electrolytes that acts great for dehydration. Sugarcane juice is quite beneficial for kidney stones and urinary tract infections. This juice is also consumed as a cure for jaundice according to folklore medications.

Sugarcane juice helps in building body fluids and plasma that counters fatigue and dryness. Sugarcane juice also helps in relieving constipation and the calcium content and other minerals prevent bad breath and tooth decay. Hence, sugarcane juice machine supplier enjoys demand for this machinery from different sectors of the economy, including pharmaceutical sector.

Juice Machine

The process that involves extracting juice from any fruits or vegetables is called juicing. Extraction of juice or juicing is done by a number of methods, starting from squeezing the juice out by the hands from the fruits or vegetables to using industrial equipment for extracting juice in large quantities for commercial purposes.

Juicer is a kind of machine that helps in juice extraction from fruits, leafy vegetables, herbs and different types of vegetables. The domestic appliance of the juice making machine is called a juicer. And, the juicing machine that is used for the extraction of juice in large quantities is called the juice machine. This machine involves processes of crushing, grinding and then squeezing out the juice from the pulp.

There are a number of companies in India, which are engaged as sugarcane juice machine manufacturer and as well as suppliers. This machine is quite common in use and therefore fetches a huge demand. These machines extract juice from the sugarcane without eliminating it.

Sugarcane Juice Machines of Different Types

• Heavy duty sugarcane juice machine that runs with 3 horsepower and a voltage of 220 Volts or 380 Volts. It has a capacity of producing 150 kilograms of sugarcane juice per hour with a crushing capacity of 80 to 140 kilograms per hour. It comes with 3 rollers that are featured with horizontal rolling. The length of the roller measures 5.5 inches. Sugarcane juice machine supplier in India offers a price of rupees 75000 for the heavy-duty sugarcane juice machine.

• Mini sugarcane juice machine runs with a power supply of 0.5 horsepower and a voltage of 220 volts. This machine can be used as a home appliance. It has 3 rollers for crushing the sugarcane and possess the capacity of producing 100 kilograms of juice per hour. This machine weighs about 40 kilograms and is made of stainless steel.

• Semi-automatic sugarcane juice machine runs with a maximum power of 3 horsepower and a voltage of 220 volts. This machine is capable of producing 150 kilograms of juice per hour and can be operated semi-automatically as a domestic appliance.

Sugarcane juice machine exporter trades this machine even beyond the national boundaries on demand.